Sponsors
Welcome! This is the part of Matrices.net dedicated to those who have taken the time to offer their generous support towards this website and its tutorials! For donating towards this website, I would like to personally thank:
BirtyFur
EenyuWolf
The Costume Lady
Marcwolf
Dead Ohio
CammoWarriors
As part of my Patreon, I appreciate the following sponsors who graciously have contributed at the $10+ level!

Rouxx
Nightshade
Nali
W. Romero
M. Deignan
VarekWolf
A. Shands
Quoll
NeoXIII
MondoMonger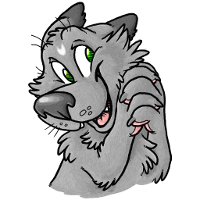 If you choose to support the Matrices.net website and tutorials outside of Patreon, by sending in a donation, you can lend support through PayPal. Names of donors sponsoring $10 or more will be mentioned on this page, unless you wish to remain anonymous. If you have donated previously, please get in touch and I will be happy to include your name here (even if it was many years ago)!
© Sara Howard 2016.