Contact Matrices
Thanks for taking interest in getting ahold of me! I enjoy hearing from people who enjoy my website or the things that I do. Perhaps you are interested in my creative services? Thank you for thinking of me!
E-Mail and Business Inquiries
Want to send some correspondence my way? Here's my email! If you are considering hiring me for your project ideas please use email for any business-related questions, thank you. This way I have a record I can refer back to as we discuss things! Be sure to check the "Hire" tab to see if I am open for new work regarding what you are seeking, if your correspondence happens to pertain to that. This is my primary email address:

Payments
I have two payment options for online payment processing. Both are set up to have my primary email, listed above, as my payment email. If you are a client outside of the USA please use my primary email to send payments in USD.
If you choose to support the Matrices.net website and tutorials by sending in a donation, you can lend your support by donating through PayPal. Names of donors sponsoring $10 or more will be mentioned on the Sponsors page, unless you wish to remain anonymous.
Social Media
I enjoy participating in social media! It is fun to get to know people who have shared interests or like what I do! Find and follow me on these various social media outlets! I hope you enjoy following me!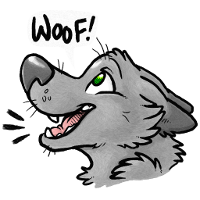 Other Info
Font used for the Matrices.net url is licensed from Blambot Comic Fonts.

© Sara Howard 2016.